2018 [2018-01-01]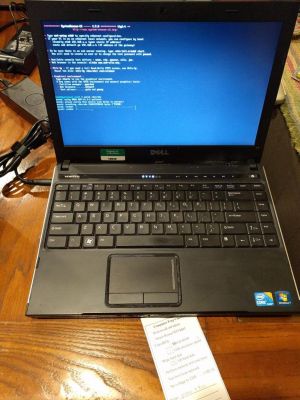 Happy New Year from Reneal!  We are excited to begin 2018 with plans in place to be back to the Philippines and Tanzania this year.  It's almost 12 years ago now that we set off into the unknown with the U.S. Peace Corps.  Little did we know how much our lives would change – and how blessed we would be by the people we would meet and with whom we would work.  While it can be hard for an organization like Reneal to measure its impact on its partners, their impact on us has certainly been profound.
We leave in three weeks for Cebu, so we're trying to finalize the schedule and get our gear together.  We have two main goals this trip.  First, we will be installing new Reneal systems at Compostela Science and Technology High School and Cebu Technological University in Carmen; CTU Carmen represents our first partner at the tertiary level.  Second, we are planning to update the servers at several of the schools.  Some servers already have the 16.04 Ubuntu operating system, so we'll be adding some new educational content at those schools.  We will also be visiting the most active schools that still have the older version of the operating system, 12.04, and we'll be updating them to 16.04.   We will not have time to visit all of the Reneal schools in Cebu on this trip but we'll get to many of them.  We are very excited about reconnecting with the computer teachers there!
While in Cebu, we are looking forward to meeting with the UCSAP committee that administers the Philippines scholarship program.   We have fourteen Grade 9 and Grade 10 scholars this year.  The Philippines school system has added Grades 11 and 12 in the last two years, so we'll be discussing plans for the coming school year that starts in June.
January also brings the start of the school year in Tanzania.  We are very excited about Reneal's new scholarship pilot program in Tanzania, with six scholars at Mwandet Secondary School.  And 2018 brings hope for continued improvement in computer usage for students in Tanzania.  We are already eagerly anticipating our return to Arusha in 2018!  Thanks to a generous donation from Junior Achievement USA in Colorado Springs, facilitated by Jacque Kimzey, we have a good start on the laptops we'll need.
 [Photo: Incoming processing of a laptop donated by Junior Achievement USA]